Yancheng well-known hot plate machine quality after sales worry-free sincere and true to Kunshan Furusi Precision Machinery Supply
Hot plate machine principle: Weld plastic parts by a temperature-controlled heating plate. When welding, the heating plate is placed between two plastic parts. When the workpiece is firmly against the heating plate, the plastic starts to melt. After a preset heating time has elapsed, the plastic on the surface of the workpiece will reach a certain degree of melting. The quality of Yancheng's well-known hot plate machine is worry-free after sale. The heating plate was quickly withdrawn, and then the two pieces of work were merged together. The quality of the well-known hot plate machine in Yancheng was worry-free. After reaching a certain welding time and welding depth, the entire welding process was completed. Performance of the machine: microcomputer control, simple, clear, high work efficiency, stable welding, convenient mold changing, easy debugging, no pollution, no waste, low noise.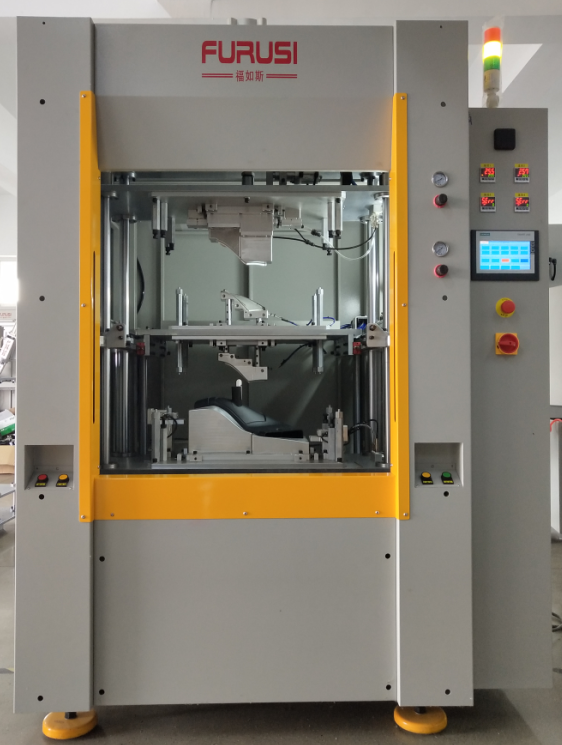 1. Hot plate welding machine can be divided into vertical type or parallel type according to the hot plate device. 2. Hot plate welding can be divided into horizontal and horizontal according to the mold. That is, horizontal hot plate welding machine and horizontal hot plate welding machine. 3. The volume of the hot plate welding machine depends on the size of the welding parts. According to the size of the equipment, the driving method can be pneumatic, hydraulic or servo motor. That is, pneumatic hot plate welding machine and hydraulic hot plate welding machine. 4. According to the requirements of welding procedures, semi-automatic or fully automatic mode can be selected. The equipment maintains good stability and can guarantee consistent welding results and high accuracy of the workpiece after processing. Parameters such as welding temperature, heating time, cooling time, heating depth, welding depth pressure, transfer time and other parameters can be adjusted. Other optional welding parameters are also adjustable. The equipment is designed with a horizontal hot plate. The hot plate can be rotated 90 ° for cleaning.