Double-wing drop test machine manufacturer Suzhou Yuhong Optoelectronic Technology Supply
Introduction of the zero drop test machine: The zero drop test machine consists of an "E" type fork that can move quickly downwards as a test piece bracket. The tested goods are placed in balance according to the test requirements (face, edge, and angle tests), and the two-wing drop test machine factory. During the test, the pallet moves downward at a high speed and detaches from the test piece. Before the packaged goods to be tested fall to the bottom plate, it has been flattened to the bottom plate by the high-efficiency shock absorber. Theoretically, the drop is zero. The test machine can perform drop test from the range of zero height to a relatively large drop height. Adopt double column guide and hydraulic buffer. The drop height can be set by a fixed ring, which can realize edge, surface, double-wing drop test machine manufacturers, corner drop test, double-wing drop test machine manufacturers. It is mainly used to evaluate the ability of product packaging to withstand drops during transportation and loading and unloading, so as to improve and improve packaging design. The zero-drop test stand uses a plate-type dual-rail guide and electric hoisting system, which is suitable for drop tests on packaging specimens with large dimensions. The drop height can be started from zero.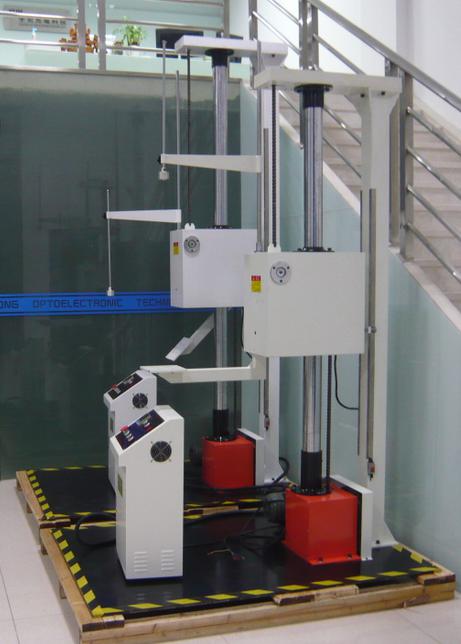 Micro drop test machine test purpose:
The durability of the product case.
The internal structure of the product is resistant to light falls.
Machine structure:
1. This machine adopts Japanese SMC cylinder as the driving source for mobile phone lifting and falling, and is equipped with a precision double-acting cylinder for homing action. The quality is reliable and durable;
2. It can achieve repeated drops of mobile phones and other products to detect the impact resistance of the products dropped from a certain height;
3. Due to the use of pneumatic components and authoritative control methods, testing speed and consistency are greatly improved;
4. Adopt Japanese OMRON touch screen and Mitsubishi PLC programmable controller for motion control, Chinese interface, easy operation;
5. Manual preset motion function, easy to adjust each moving part to facilitate positioning, etc.
6.Adjust the drop height with adjustable stroke cylinder, the height can be adjusted continuously.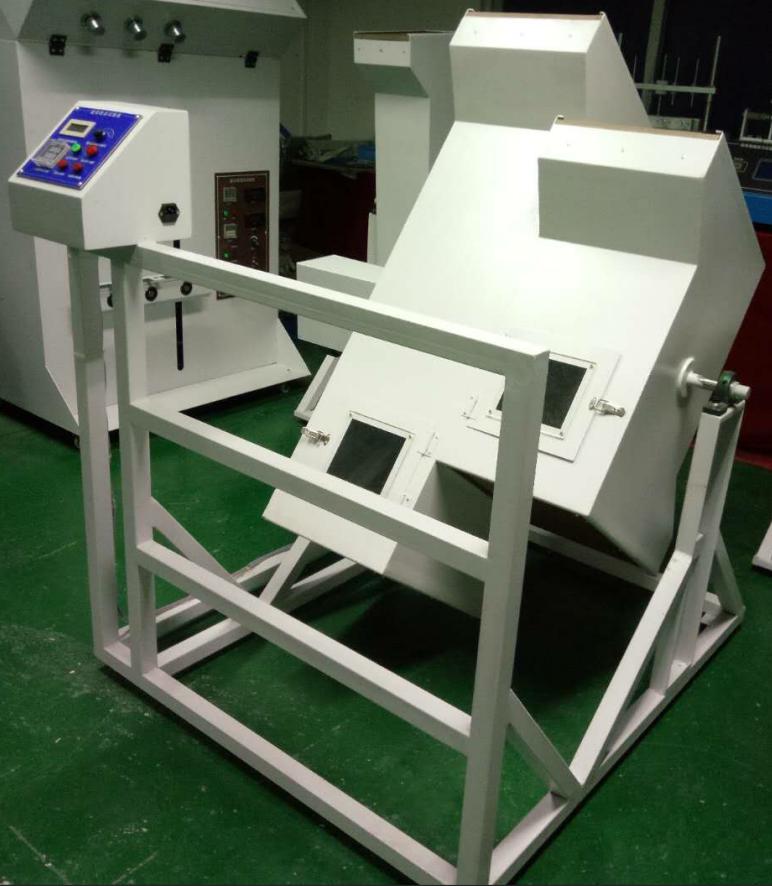 Mobile phone free fall tester use: This machine is suitable for the free fall of small consumer electronic products and parts such as mobile phones (mobile phones), mobile phone lithium batteries, walkie-talkies, electronic dictionaries, building intercom phones, CD / MD / MP3, and other small consumer electronics test. According to the standard: UL 1642, UL 2054; QC-T744-2006; QC-T743-2006; GB-18287-2000; SJ-11169-1998; YD-1268-2003; SJ / T 11170-1998; GB 8897.4-2002 And other test standards. Features of mobile phone free fall test machine: This machine adopts pneumatic structure. The test piece is placed in a special fixture (adjustable stroke). Press the drop key to release the cylinder. The test piece will be tested for free fall. The drop height can be tested. It can be adjusted up and down, and attached with a height ruler, you can know the drop height of the test piece. A variety of drop floors are available to meet different test standards.