Kunming snack food has a reputation for Yunnan Yanan Biotechnology Supply
Weird Bear Dayao Walnut

No bitter taste
Our Dayao walnuts are of high quality. They are crispy and sweet, they are sweet and savory, they are more chewy and I want to eat them. There is no ordinary bitterness. I dare to compare with any walnut quality in the market.
Unbleached Healthy Fruit
Naturally air-dried, original flavor, without any bleaching chemical treatment, there are some black spots outside the green food. This is the walnut green peel residue, which is the original color of the walnut. You can rest assured that you eat such a walnut!
Thin and easy to take nuts
The walnut shell is very thin, you can easily Nie Kai by hand (two pairs of bumps and pinches), the skin is thinner and more capacity to pull away the nuts, Kunming snacks. The walnut kernel is well separated from the shell. It is easy to remove the whole kernel when peeling the shell. It is easier to open with a clip. Kunming snack food.
Distance from the mountain to the tip of the tongue
Hand-picked good fruit, no additives, Kunming snack foods, no pesticides, just the distance from the mountain to the tip of the tongue.
[Please adjust to ** for order, please contact us directly for ordering, we will give you the best price]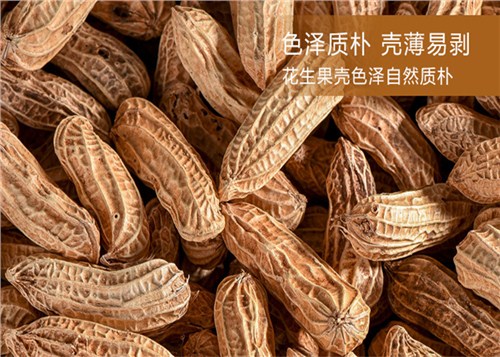 Weird little bear fried peanuts
Good taste with scent
The weird smell bear has a fragrance of peanuts. After you eat it, there will be a fragrance of nearly one minute in the mouth. This fragrance will be used by you forever.
Good taste makes good taste
Yunnan has no severe cold in winter and no severe summer in summer. The rainfall is moderate. The average annual temperature is 19.6 degrees and the highest temperature is as high as 36 degrees. Combined with the local sandy soil, it is suitable for peanut growth.
Ingenious craftsmanship
It adopts the hanging oven process, low-temperature baking, and stir fry every 6 hours, so that the peanuts are evenly heated, crisp and delicious.
Full-grained sweet aftertaste
Purple texture is clear, full of particles, no deep processing, original taste
Sweet and crispy
Just the right time, the shell is crispy and sweet
[Please adjust to ** for order, please contact us directly for ordering, we will give you the best price]
Weird Bear Dayao Walnut
Nutritional value of walnuts: Walnuts are rich in nutrients, rich in protein, fat, minerals and vitamins. Each 100 grams contains 15.4 grams of protein, 63 grams of fat, 10.7 grams of carbohydrate, 108 mg of calcium, 329 mg of phosphorus, 3.2 mg of iron, 0.32 mg of thiamine, 0.11 mg of riboflavin, and 1.0 mg of nicotinic acid. Fat contains more linoleic acid and higher nutritional value. In addition, it is rich in vitamins B and E. Walnuts are rich in vitamins B and E, which can prevent cell aging, can be used to strengthen the brain, enhance memory and delay aging. Walnut kernel contains linoleic acid, calcium, phosphorus, and iron. It is an ideal skin cosmetic for the human body. It is often eaten to moisturize the skin and black hair. Walnut kernels also contain a variety of trace elements needed by the human body, which is an important adjunct to proprietary Chinese medicines. When you feel tired, chew some walnuts to relieve fatigue and stress.
[Please adjust to ** for order, please contact us directly for ordering, we will give you the best price]